Welcome to Elite Joinery & Building Services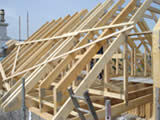 Whether it's getting your home renovated or fixing damage that's been done to your home, we're here to help you every step of the way.
Elite joinery & building services has been around since 1997, so we really mean it when we say we're here to help you.
Our Services
We've got all your needs covered. From residential renovations, to commercial damage repairs and everything in between.
Don't hesitate to ask us a question or inquire as to why a certain process has to take place. Staff are friendly and knowledgeable because we know what it's like to be in your shoes. We do our very best to ensure that you and your needs always come first.
Our Promise
Our work is good. We promise.
And behind that promise, we want you to know that we back our work with a satisfaction guarantee. We won't stop working until you like what we've done.
Some Gallery Images